CONTACTS
Coordinator
Diego Dalvit
Quantum Lunch Location:
T-Division Conference Room, TA-3,
Building 123, Room 121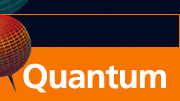 Quantum Institute: Visitor Schedule
The Quantum Lunch is regularly held on Thursdays in the Theoretical Division Conference Room, TA-3, Building 123, Room 121.
For more information, contact Diego Dalvit.
August 17, 2006
12:30 PM
Michael Revzen,
Technion- Isreal Institute of Technology
Factorization and Physical Representations
Abstract
We discuss the relevance of the dimensionality (M) of the Hilbert space of our problem to the allowed representations that it can accommodate. The work is based on Schwinger's studies of sixties.